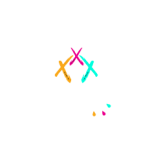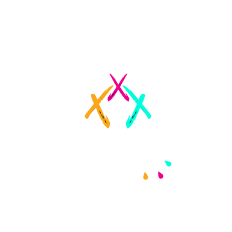 join your brand with
our community
The High Monks – The BIGGEST Canna-Club in 1 Place ALL the TIME
We are a Canna-Club Powered by NFTs that allows members to connect
with brands in the restricted industry.
We have Costco Card-like membership benefits without the yearly cost, the hassle of canceling, and you can make money on your membership fees/investments
Our membership verifications allow us to Token Gate Exclusive products to Members only a.k.a. Non-Compliant Advertising Platform Products
We have an Exclusive Club that we have built out online of 5k+ Members and growing!
We can highlight your brand and products as an approved THM Vendor/Sponsor. 




Our members even have our logo tattooed on them and spend 10-12HRS a day within our club

!
Tap into High Monks Digital – A Top Shelf Agency that helps brands excel online through traditional and nontraditional means to gain the traffic your brand has been looking for. As a Premier Vendor, you get discounted services from our WEB 2.0 & 3.0 Catalog. 
Join our Industry Rolodex and Connect with Like-minded Brands and Brand Owners
An Exclusive Cold Wallet that will be the future of Cannabis Payment Processing, never let humans touch cash again! They can use crypto & cash to do debit/credit card transactions
Canna-Tank – Product Incubator & Business Accelerator – Come meet our first product

WWW.HIGHBOX.ME

Do you have a product you would love to see in our monthly box?

 
WHY should you Partner with us?
We are EX-Facebook Employees – We help brands scale compliantly in this restricted industry 😉
In-House Creative Agency producing some of the BEST Content & UGC for Brands – Take-A-Look around
In-House Data-Driven Ad & Marketing Agency – Ex-Meta & Facebook Employees
Token Gated Product Collection – This means we can spend money on ads on behalf of YOUR Brand!
Token Gated Discounts on IRL Products – We can give discounts to customers that hold a membership card in their wallet – We are LIVE in LA giving 20% off Delivery and Pickup Orders from Legal Cannabis Dispensary
Access to Our Brand Ambassadors – Get UGC Content & Growth Giveaways with Influencers in the Restricted Industry
Piggyback off our NFT Membership Platform and offer your customers your brand membership card that has better verification than Costco! Imagine you could sell your gym membership after you're done using it for profit!
Bring your product to our 5K + Group where members spend 10-12hrs a day engaging with us and brands 🙂
We have a history of IRL events with 7K+ attendees, We can help your brand get involved with IRL events powered by NFTs
Connect & Mastermind in the most Exclusive Mastermind & Business Accelerator for Brand owners in the Restricted Industry!
THAT'S ALL! – We look forward to partnering with You!
🚀 Blockchain X Cannabis merging together right now, Did you miss the dot-com boom of WEB 2.0? WEB 3.0 is at your door right now! DON'T MISS OUT. The High Monks have created the Most Exclusive Cannabis Club + Canna Shark Tank in the world…
We are looking to partner with your brand to bring this club to the HIGHEST frequency with members having access to our forbidden industry. Which will create the HIGHEST quality feedback group of cannabis entrepreneurs that helps our own community's smaller projects become BIG opportunities for our members & investors.
We want to partner with you by allowing you to giveaway HIGHlist spots to your following, to allow them the first chance to get a "High Monks" before public sale to market. We have tons of FUN giveaways for new members.
Check out our site to see our roadmap & learn more about our project The High Monks.
When would you have 5 mins this week for us to explain our project and see how it's a great fit for your brand & following?
Look forward to partnering!
Namaste,
High Monks

Get your business powered by The High Monks